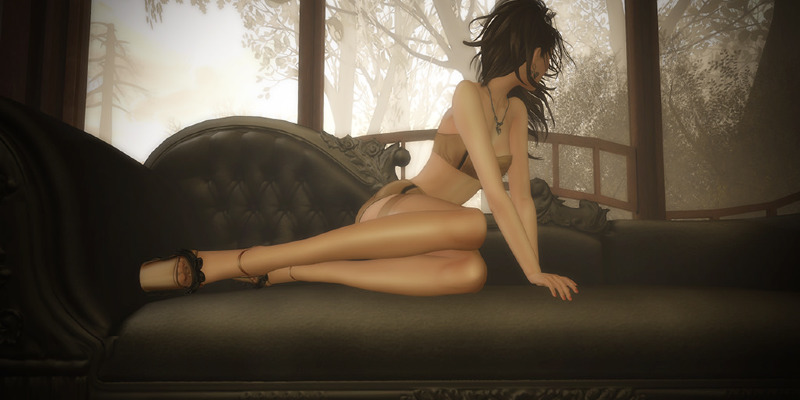 16 Lounges Go Wild for Science at the Exploratorium of San Francisco
Take 23 San Francisco designers' artistic interpretations of science and engineering and place them into lounge type, and you have the ideal opening event for the newest place of the city's Exploratorium, an interactive science museum of ever-changing exhibits designed to fuel fascination and tinkering.
Tucked at the back of a 1/3-mile-long construction on San Francisco's Pier 15, these unique custom lounges were briefly on watch for the museum's opening gala, on April 12, 2013. With the help of the exhibit manager designer Eugene Anthony, each lounge expressed a distinct facet of the museum along with the city. Here are 16 of our favorites.
Going to the Exploratorium
Reopening: April 17, 2013, at Pier 15, San Francisco.
Price: Adults (ages 18 to 64): $25; youth (6 to 17) and seniors (65 and up): $19; age 5 and under: free
Hours: Tuesday–Sunday, 10 a.m.–5 pm. More info and exhibits
"Mad Science"
Style team: Sherry Hope-Kennedy, Studio SHK
A beaker's subtle silhouette marks the entry to the vintage-inspired lounge. Designer Sherry Hope Kennedy utilized furniture shapes and substances to indicate that a "mad science" lab setting.
Mixing substances in furniture resin, reclaimed wood and metal references the mixing of laboratory materials. The emitting, from Jefferson Mack Metal, looks like the chemical formula for alcohol.
"Metamorphosis"
Style team: Elena Calabrese Design & Décor
Elegant and amusing, this elegant lounge embraces the concept of change. Artwork by Amanda Hughen exemplifies the second of transformation. Fantastical side tables by Pamela Hadfield utilize bases of crystalclear, geodes, gold foliage and sugar to hold up swarms of the ultimate sign of change: the butterfly.
"Warped Passage"
Style team: DWM Interiors
Fire-retardent fabric, printed in an imaginary space-time grid, covers the floor, ceiling and walls of the creative lounge. Modular seating and crystal and Lucite chandeliers exemplify various planets or suns that warp the fabric of the world.
"Kan Zaman"
Style team: Evleen Salem Interior Design
The lounge named Kan Zaman — that means "once upon a time" in Arabic — highlights exploration through world travel. Old-world pieces from Morocco, Syria and other locales contrast with the modern Exploratorium's new layout. Locally designed light fixtures include a soft glow.
"Peacock Lounge"
Style team: Holly A. Kopman and Mark Daniel
This lounge incorporates elements of guy, plant and animal — such as seven packed peacocks — into its plush and luxe layout. Designers Holly Kopman and Mark Daniel also attracted in pieces using iron, stone and light to bring Earth into the mixture.
"Sense of Wonder"
Style team: Cece Kaufman Interiors
This lounge was designed to evoke the exact same sense of childlike wonder which the Exploratorium brings out in visitors. A duct-tape-covered seat is a tribute to the museum's much-loved Tinkering Studio, while other elements recall previous baseball and poker exhibits.
"Floating on the Sea"
Design team: Valerie Wills Interiors and Katie Anderson Interior Design Consultants
Although a rectangle outlined this allotted design area, this team decided to create a circular, bubble-like lounge, inspired by sea foam along with underwater light refraction. The enclosed outcome feels cozy and comfy — the semicircular seating supports group discussions.
"Peace, Love, Rock 'n' Roll"
Style team: Susan Subbotin Interiors
To this designer, no other era in San Francisco's heritage embodies the spirit of the Exploratorium like the 1960s. Susan Subbotin attracted this vibe into the museum having an amazing VW van tent, made from the Monster Factory. Customized art, '60s-inspired furniture and bright fabrics from Trina Turk and Kravet complete this cozy, groovy lounge.
"Polished Chaos"
Design team: Lizette Marie Interior Design
Adding a subtle element of chaos into this structured environment provides it a surprising burst of randomness. The framed construction feels much like a living room, with geometric background along with a plush couch. But video loops projected onto the custom coffee table break down the lounge's formality with pictures of crawling bugs, swarming moths and shattering glass.
"Eleuthera Lounge"
Style team: Laura Hunt Designs
Inspired by the Exploratorium's new waterfront setting, designer Laura Hunt produced a subtle, sophisticated and serene lounge that arouses the surrounding sea. The communal design features furniture from Ironies, together with cloths by Beacon Hill along with a Mansour carpeting. The wall is a blown-up photo, taken by one of the designer's mum.
"Seed of Life"
Style team: Loczidesign
This magnificent lounge sits in the middle of a 250-year-old felled Douglas fir, among the museum's permanent installations, designed by Michael Brown.
With this show, designer Paige Loczi divided the huge tree into two regions, which she calls Lounge and Dwell.
The Dwell part seats six people inside the trunk. Wool, metal, alpaca and leather create a lush atmosphere. A side table motivates people to send a postcard using a visit that is sweet . Wood sculptures by Sedonya Kay plus a hanging metal fixture by G Magnus Schevene complete the distance.
The Lounge area, set outside the tree, is framed by a wall of soil from the museum along with a projection display with geometric fractals in character, from Stefanie Ku. A wool felt rug by Amber Bieg depicts a view of the Bay Area from 10,000 ft over. An installation by Crooked Nest adorns the root structure of the tree.
"Inventor's Lounge"
Style team: Emily Mughannam
This comfy and innovative lounge, designed together with all the inventors during the Industrial Age in your mind, mixes new and old.
A large, permanent algae exhibit in the area originally presented some challenges for designer Emily Mughannam, but she embraced the intrusive base by turning it into unwanted tables to the lounge (in which the globe is perched in this photo).
"Exploration"
Style team: Eric Brand
Backlit maps, hammered Japanese cocktail tables and crystal clear stone consoles allowed this designer to teach lounge visitors around these innovative furnishings. As a closing flourish — along with a reference to the Bay Bridge light show out — a mylar tube light box diffuses light into patterns through the night.
"Nebula Lounge"
Style team: Imani Michelle Gamble, Gold Fever Studio
The elegant Nebula Lounge embraces themes of individual exploration, fantasy and science. Dark walls and floors contrast with white seats, making guests feel as though they're floating in a dark room. Exploration is encouraged by A touch-sensitive art setup within the sofa.
"The Vortex"
Style team: Paul O' Rourke Style
This glowing, wood-framed tornado lights up the center of the Vortex Lounge. Covered in raw spectacle muslin, the tornado sculpture freezes a minute of character, allowing guests to enjoy and embrace it. Subtle but beautiful Flor carpet tiles and furniture from Room & Board, Dunkirk and Gaul Searson allow the focus drop on the vortex itself.
"Flights of Fancy"
Style team: Caroline Stern, Deco Art
Imagination resides at the heart of every Exploratorium display — and most inventions and innovations, too. Decorative painter Caroline Stern maintained that in mind for her lounge, which attracts the iconic painting "The Creation of the Birds," by Remedios Varo, to existence. Trompe l'oeil and detailed painting covers every surface. A communal lounge area revolves about the guest of honor — Stern's sculptural interpretation of the painting's most important character.