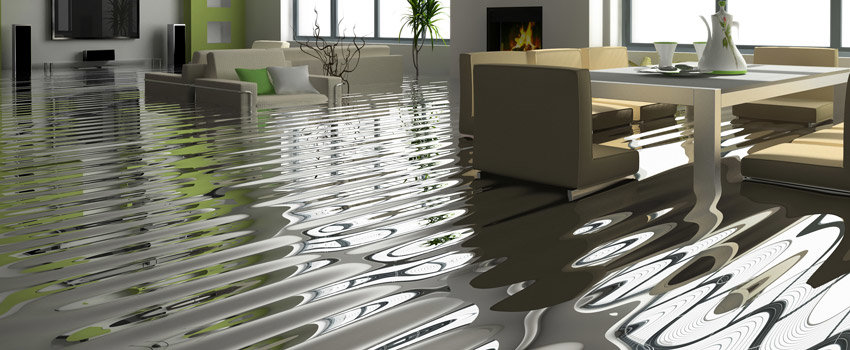 DIY Water Restoration Tips To Save Money
When you're forced to deal with water damage cleanup because of a storm or a flood, then you'll have 2 options: work with professionals from a water damage restoration company or do the water damage restoration yourself. For the latter, this will depend on your experience in terms of working with electricity, water, mold, and other issues that will be encountered during the restoration process.
Flood damage restoration can be done by experts but that means that you may have to shell out thousands of dollars. If you don't have funds available, then simply work with the problem yourself. What we have below are essential tips that will help you become successful in your water damage endeavor. This task may be quite challenging but it can be done to some extent.
Assess Safety
First off, you'll have to assess the safety of the flooded area. DO NOT enter your home or the damaged area without assessing its safety.
Listed below are the instances wherein you should NEVER attempt to do the water damage repair on your own, let alone enter the building:
– If the ceiling is already sagging, don't enter the building. After a period of time, water damage will weaken the building's structural integrity.
– If the electricity in your home hasn't been shut off, don't enter the building. Submerged electronics and electrical appliances can cause electric shock.
– If an area has been exposed to water for 24 hours or more, make sure that you wear a mask in order to ensure that you don't inhale mold spores as this will cause respiratory diseases.
Always remember that the floor of the affected area will be slippery. Also, objects may have moved or shifted during the flood. Slipping is among the many causes of injury when doing water damage restoration.
Remove Standing Water
Now that you've done the assessment of the area and you found out that it's perfectly safe to do your own water damage restoration, next thing you need to do is to remove the standing pool of water. To do so, use your wet-dry vacuum cleaner. If you don't have one, then just use towels and soak up the pools of water from your counters, furniture, and other surfaces. Keep in mind that a flooded area with at least a foot of water needs to be handled by a professional. Removing a large amount of water too slow or too quickly can damage the foundation of your home.
Move Rugs, Furniture, And Smaller Items
Remove area rugs and spread them outside so they can be sun-dried. Also, place wood blocks or aluminum foil under the legs of your furniture to prevent carpet staining. Whenever furniture made of wood is exposed to too much moisture, the stain will transfer into the carpet and leave permanent marks. Chair or table legs that are made of metal will leave rust stains. Lastly, remove much smaller items like books, chairs, and toys.