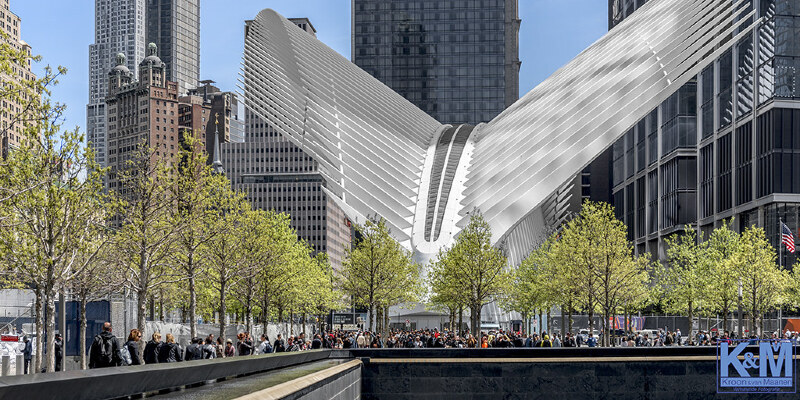 Eclectic Meets Rustic in a Decidedly Different Dallas Home
Steve and Jeri Wakefield aren't what most men and women think of as grandparents. You won't find any doily-covered flowery chintz within their Dallas home. Rather, the couple mixes rustic Mexican art and fabrics with amazing colors and abstract art for a young-at-heart style that's full of surprises. And do you know any other grandparents that have a bathroom adorned with album covers including The Beatles, Elton John and Tom Jones? How about an electric-green counter onto a kitchen Fireplace?
The Wakefields' ability to tastefully mix the unique with the sophisticated is striking. As an instance, their living room claws a comfortable international vibe, with all hand-crafted details, rustic wood furnishings and sand-colored walls. It is a broken-in look that feels simple, but one that Jeri set a lot of thought and effort into. Just one example: She stripped a brand-new dining room table and"then beat it to death with chains and bludgeoning tools in order to give it a much more distressed look," she states.
in a Glance
Who lives here: Steve and Jeri Wakefield and their dogs, Gracie and Trevi
Location: Dallas
Size: 2,700 square feet; 3 bedrooms, two 1/2 bathrooms
That's intriguing: back might be the most incredible kids' tree home you'll ever see.
Sarah Greenman
A large carved hutch dominates the primary living room and displays religious art and other pieces gathered in the couple's journeys. "I have always loved religious art, particularly from Mexico," Jeri says. The following big trip is to Peru, where Jeri will search more bits for her collection.
Floor-to-ceiling windows provide a flood of light all day long. "I have never found window treatments, since I love all of the natural lighting," Jeri says.
Hutch: Durango Trading
Sarah Greenman
Thrift shop and Salvation Army scores finish the worldly look. The couple turned a piece of thrift shop art into a fire screen by building two supports on the base of the frame.
Sarah Greenman
Oversize chairs and Mexican fabrics create an eclectic and comfortable vibe. Jeri reupholstered an armchair, purchased at the Salvation Army, in white and brown cowhide. "We're in Texas, after all," she states.
Sofa: The Dump
Sarah Greenman
Jeri's most prized possession in the home is this wooden horse marionette she bought at the Salvation Army. "This beautiful thing was sitting in the window for years, and every time that I visited, I'd ask to buy it," she states. "They always refused until I eventually talked with all the Major, who stated he wouldn't sell it to me, but might accept a donation. I didn't care how I got it; I just needed it so badly. So I named the horse Important in honor of this guy who let me take it home"
Sarah Greenman
"This is a great home for fun, and there's nothing I love more than a celebration," Jeri says. The central dining room is surrounded by large windows overlooking the patio and backyard. The wing-shaped sculpture dangling above the window is a beam service in the surface of a column shot from a construction in New Mexico.
Jeri and a friend used chains as well as other tools to give the dining table, from Thomasville, a distressed look.
Chairs: White Elephant Antiques Warehouse; table: Thomasville; art: Harold Kraus
Sarah Greenman
A built-in desk with a bright green shirt serves as command central for bill paying, correspondence and home administration. The hutch also comprises Jeri's collection of hand-blown colored stemware. "Each year my kids get me a brand new piece for my collection," she states. "They are so unique and enjoyable to drink from."
Table: Inwood Antique Theater
Sarah Greenman
Ample cabinet area and a six-burner gas stove create a comfortable and spacious kitchen. Jeri, a found-object collage artist, made the piece hanging above the stove.
Sarah Greenman
The main suite has vaulted ceilings, wood beams and views of the backyard. The floors were recently upgraded with natural bamboo floor. "I love the cushioned feel of those floors, and they are even more beautiful in person than I thought they would be," Jeri says.
Jeri found the bright bits above the dresser in the Huffines Art Festival in Richardson, Texas. It was produced by Israeli artist Soheyla. The art above the orange chair was made by Spanish artist Chimayo.
Floors: Lowe's; side table: El Paso Imports
Sarah Greenman
Family heirlooms and art found on Etsy and eBay fill a cheery green guest bedroom. The bed belonged to Jeri's grandmother.
Sarah Greenman
The Wakefields are enormous music lovers and wallpapered the guest bath in old album covers. The wall frames were created and installed by family friend James Curvan.
Sarah Greenman
Jeri shows a pair of carved wooden napkin rings from Germany in a rustic cabinet. "These are a few of my favourite pieces in the home, and I'm a huge fan of surrounding myself with what I adore," she states.
Sarah Greenman
The U-shaped house surrounds a enclosed and covered terrace that's great for entertaining. Windows from the primary bedroom, foyer, living room and dining room all look out onto this area.
Sarah Greenman
The primary bathroom lies just off Steve's office, which houses a collection of model airplanes. Heavy wood cabinets and glass-front shelves hold books, record albums and models.
Sarah Greenman
An tremendous pecan tree in the back of the property was the ideal place for the Wakefields to build a tree house for their grandsons.
A photo tour of the project is the most popular ideabook on up to now.
Sarah Greenman
The tree house can be found on the back side of a guest home, which also houses Jeri's art studio. Curvan constructed a covered outdoor pub off the side of this guesthouse. "It is wonderful for summer parties," says Jeri. "We can have a drink and watch the kids play"
Sarah Greenman
The guest house is made up of small kitchen, dining room and living room with a sofa bed. It is a cheery space with lots of natural lighting, sunny yellow walls and vivid art. The art photos in the far corner were made by artist Anne Griffin.
Sarah Greenman
Jeri creates sculptures, figurines, 3-D art and other decorative pieces from found items. "I've always been fascinated with junk," she says. She retains her materials arranged in labeled plastic containers. "It makes my work so much simpler when I can find what I'm looking for," she explains.
Sarah Greenman
Jeri did not become an artist before she was in her 40s. "I just didn't believe I was a creative individual, I guess," she states. "Now I live a good deal of my life within my imagination. It is a fun, creative place for me that sure beats the real world occasionally."
An upcycled workbench flanks the back wall and supplies open workspace. "I love bringing my grandsons out here to make art jobs," she states. "Whatever they might be operating on, a school project or just something for pleasure, I always have everything they might need."
Sarah Greenman
The property comprises three tons, with a beautifully maintained tennis court. The Wakefields fulfilled while playing tennis. "When we saw this home had a tennis court, it was sort of a done deal," Jeri says.
Sarah Greenman
When the couple moved to their home, they had a construction crew fill in the pool and create a large patio with stone pavers in its location. A water feature that used to trickle in the pool remains in working order.
Next: Do not miss their incredible kids' play home