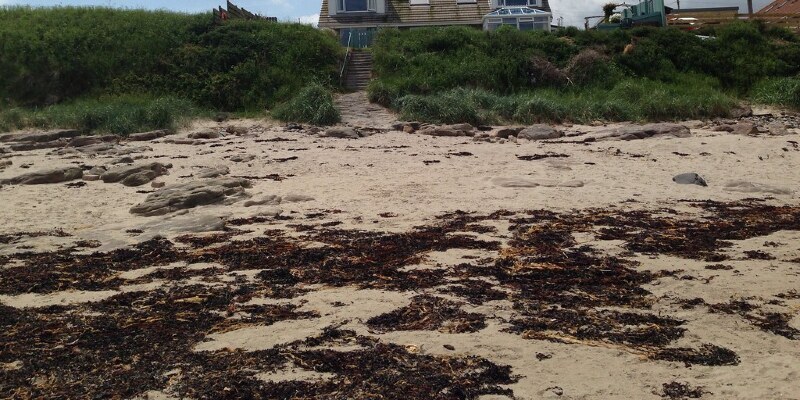 How to Care for an Avocado Tree After a Freeze
Avocado trees (Persea spp.) grow in U.S. Department of Agriculture plant hardiness zones 9 and 10. Several of the more cold-hardy varieties are frost-resistant at temperatures of 25 degrees Fahrenheit, while the sensitive varieties are only immune to 32 degrees. After a freeze, leaves may wilt but recover later. Though it is tempting to try and fix the tree and make it look nicer, it is best to do nothing but include a few sun protection until the full extent of the harm can be decided from the spring.
Pick ripe avocados from damaged limbs right after the freeze if there was fruit on the tree.
Whitewash the tree after the freeze to guard newly exposed bark from sunburn. Apply a combination of equal parts white water-based latex paint and water using a brush or sprayer. The solution must be visible so include more paint if it is too transparent when applied to this tree.
Don't shake after a freeze, but track the shrub for signs of mineral deficiencies like yellowing leaves or stunted growth that may appear since the tree consumes the soil's nutrients while it recovers. Don't include extra sulfur or sulfur fertilizer. Trace elements such as zinc, iron or copper might want to be added.
Reduce watering to compensate for the lost leaves. When half the leaves are lost, cut watering by at least half. Water both less frequently and with less volume. Watering can increase since the canopy fills out.
Wait till after spring growth is underway before attempting any pruning. Pruning too early leaves the tree open for additional damage if there's another freeze. The full extent of the damage is also not visible until there's new growth. You might wind up cutting healthy timber that could have recovered, or wanting to prune twice to get dead wood which you overlooked the very first time.
Assess limbs for healthy buds. Whether there are green stripes, the division will recover. Cut a little sliver of bark with a knife from a branch that appears lifeless. If the wood under the bark is green or white, the limb is still alive and could recover.
Cut dead divisions back to just beyond the branch collar using a pruning saw if the whole division is dead. If only part of the division was damaged, then cut back 6 inches into healthy wood. Make the cut at a 45-degree angle, 1/4 inch outside a bud, lateral branch or leaf node.