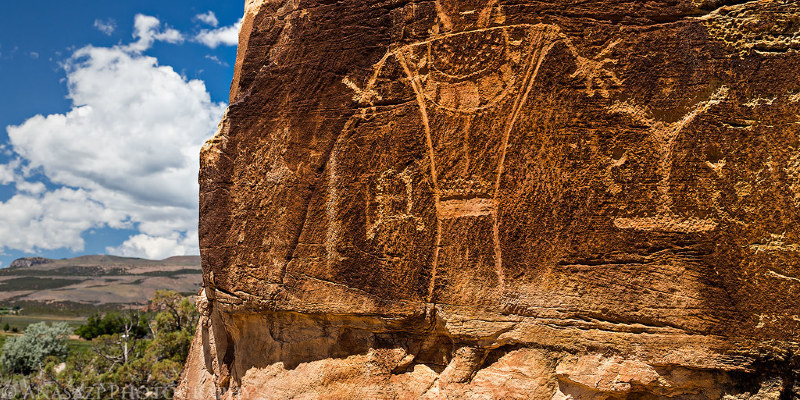 See the Daring Designs in the 2013 Kip's Bay Decorator Show House
A 7,000-square-foot luxury townhouse overlooking Manhattan's Central Park serves as the latest canvas for the 41st annual Kips Bay Decorator Show House, which opened May 7 and runs through June 4.
The lofty spaces and stunning terraces offer plenty of opportunities for individual designers to showcase fresh ideas for adventuresome homeowners. Consider this as a fashion runway show to the home, with each designer using an assigned area to express her or his style. And it is all for a great reason: The proceeds support the Kips Bay Boys and Girls Club.
Step inside some of the most distinct spaces from this year's event.
2013 Kips Bay Decorator Show House
Location: 161 E. 64th St. (between Lexington and Third avenues), New York City
Open: May 7 to June 4, 2013; 11 a.m. to 5 p.m.; Tuesday and Thursday until 8 p.m.
Cost: $35 general admission. More info
Rikki Snyder
Rikki Snyder
Modern Family Lounge
Design group: Eve Robinson Associates (this photo and preceding)
This distance is supposed to embody that all-around space where contemporary families collect and relax, watch television, play games and sit fireside. It's a soothing mixture of grays and lavenders, first set with a luxurious geometric hide rug from Kyle Bunting and continuing to some defined ceiling. Venetian stucco was added to the walls for texture, and a walnut cabinet with stainless steel detailing and lacquer accents anchors the TV wall.
Sofa: Jens Risom; photograph: Olivo Barbieri
Rikki Snyder
Living Room
Design group: Jack Levy Design (this photo and following)
Using the idea of living in a fishbowl, Jack Levy wrapped this distance with what he describes as a "hot, crazy and beautiful" new wallpaper from Fornasetti. Ovals are a recurring theme seen in all the details of the area, such as Herve Van Der Straeten candle sconces from Maison Gerard and a reclaimed painting from one of Levy's former jobs above a appointed Belgian black marble fireplace from Chesney's.
French 1940s dressers: timber, Bermingham & Co.. Antiques
Rikki Snyder
Levy was attracted to utilize this needlepoint chair since it looks and behaves like a conventional throw pillow. A range of tall sea-inspired plants tie in with the oval theme, such as this Myrtle topiary in a black marble urn along with a ladyslipper orchid, which are used to add height to your room. Iridescent blue-green draperies play off the fluid quality of water.
Tiered table: Fornasetti, Eric Appel; draperies: The Ruffled Window
Rikki Snyder
Rikki Snyder
Bedroom
Design group: Kathryn M. Ireland Textiles & Design
Ireland is famous for her layering of patterns; here an elegant floral packs a duvet mattress against a mixture of blue and red bedding. Each fabric employed within this area is named after different areas or homes in England.
Rikki Snyder
Lounge Suite
Design group: Garcia/Maldonado (this photograph and following two)
Originally a rather dark and uninviting area with heavy wood paneling, this area is currently a relaxing urban sanctuary using primarily orange and platinum tones. By adding full-height library-style customized book shelves, a built-in bar and sumptuous leather Edelman Leather wrought iron panels, the design group attained, in designer Louis Garcia's words, "a place where you can submerge yourself into a huge literature, art and tasteful enjoyment so desperately needed in the modern fast-paced environment."
Wing chair: Adrian Pearsall; art: "Kate Moss #3," Russell Young, Taglialatella Galleries
Rikki Snyder
Daybed: habit, New Wave Custom Woodworking; daybed fabric, pillow fabrics and cashmere throw: Romo Group
Rikki Snyder
Rikki Snyder
Dining Room
Design group: Kristen McGinnis Design (this photograph and preceding)
This intriguing light fixture by Elliott Hundley, a beloved friend of McGinnis' since first grade, served as the inspiration for this dramatic room that mixes both antique and contemporary design. The glistening walls show off a few of the area's first details while complementing the Maya Romanoff gold leaf ceiling and functioning as a backdrop for the area's other captivating piece — a sculptural console by French designer Vincent Dubourg.
Dining table, seats: Joaquim Tenreiro
Rikki Snyder
English Drawing Room
Design group: Gomez Associates (this photo and following)
Mother-daughter design group Mariette Gomez and Brooke Gomez went back to the basics with their tasteful interpretation of a standard British drawing room. Challenged with high ceilings, they used elegant dentil crown molding, an original Carrara mantel along with a wrought iron and brass railing to create an inviting area. The main inspiration comes from a London flat, with a delicious vanilla palette and accents meant to seem like they've been collected over time.
Rug: Loto Chinese; tilt-top table: George Bullock Regency; floor lamps: Adnet
Rikki Snyder
These adorable dog sculptures, called Henry and Harriet, invite one to respect the room.
Rikki Snyder
Living Room: "Bamboo Story"
Design group: Sara Story Design (this photo and following)
The theme of the picture space is visual effects. A custom fractal couch covered in lilac lambswool by Furniture Masters and a golden pair of white and black coffee tables increase the visual strain, grounded by a checkerboard floor. The walls are coated in a black and white version of the designer's bamboo patterned wallpaper.
Upholstery, window treatment fabric: Elizabeth Dow; carpet: Flor; Venetian plaster: Fortuna Painting; sconces: Gio Ponti, Bern Goeckler; black candles: Celine Cannon; drawings: Otto Zitko, on loan from Cheim & Read
Rikki Snyder
The visual illusions continue in the bathroom, which includes a customized vanity working with a spectrum of the same lilac found in the sitting area, to divide the visually arresting black and white tile.
Construction: AR Woodworking, Robert Bump Construction and RG Tile; plumbing: Lefroy Brooks
Rikki Snyder
Wine Lounge Observatory
Design group: Dineen Architecture + Design PC (this photograph and next)
This unique little nook-turned-wine-lounge is adjacent to the dining room. Once paneling the walls in a dark-stained walnut and installing steel wine racks, the designers created a leather-clad floating bar inspired by a 1950s Italian asymmetrical cantilevered bar. Completing the custom bar are one-of-a-kind pulls by Pamela Sunday. To further promote a good time, hanging above is a Margeaux Walter photograph of a mosh pit beside a 19th-century silver pug box and a Thomas Boog shell mask.
Rikki Snyder
The windowed bay became a natural sitting corner for its wine lounge, with its enormous windows overlooking the garden and atrium. On a wall is a custom-painted celestial graph inspired by the area's awkward proportions and Joseph Cornell's boxes. A regency wine cooler along with other accessories that are older from Kentshire fill out the distance.
Mirror: Carlton Hobbs; absolute curtains: Donghia
Rikki Snyder
Entrance Hall, Living Room, Powder Room
Design group: Andrew Suvalsky Designs (this photo and following three)
These three rooms made by Andrew Suvalsky are supposed to be a "playful dance between strong architectural lines enriched by vibrant colors," he says. A sheer drape adorned with multicolored peonies is meant to emphatically announce that spring is here, while a Kyle Bunting runner gives an accurate preview of what is to come in the color-intense living area and powder room.
Painting: Clara Fialho
Rikki Snyder
Meant to evoke a playful sense of spring during the nighttime, the living area features absolute blue curtains that serve as a backdrop for jewel-toned furnishings.
Painting: Rainer Gross
Rikki Snyder
Punchy art by Adrien Broom surrounds a glossy cabinet completed in the same lacquer as in the powder room (next).
Rikki Snyder
The lacquered, striped walls in the powder room are meant to feel as the satin lining of a stone box.
Rikki Snyder
Atrium
Design group: Huniford Design Studio
(this photograph and following two)
When conceptualizing the design of the atrium, Huniford desired to make the most of the multiple perspectives of the distance and its proximity to the backyard. The customized window film was inspired by Eileen Gray's usage of routine and allows light to filter into the room while adding texture and depth. With sculptural furniture, an outrageous color palette and contemporary art, the atrium gives a nod to an artist's studio.
Artwork: courtesy of the artists, Huniford Design Studio and Cheim & Read, New York
Rikki Snyder
Sofa: habit upholstered in Schumacher velvet with different tufted rear; Roy Orbison art: Cheim & Read Gallery; timber, plastic, metal wall sculpture: Jack Pierson
Rikki Snyder
This outdoor backyard space was created by Nievera Williams Design.
Rikki Snyder
Terrace
Design group: West Chin Architects & Interior Designers
This front terrace is a serene, spa-like retreat meant to offer relief from the turmoil of Manhattan. A sculptural chair from DDC brings you in the cedar-clad area, complete with a concrete wall along with a birdhouse inspired by among the design group's former endeavors.
Products from FTF Design Studio, such as a bamboo side table from Lepere, accessorize the distance.
Rikki Snyder
This tiny white birdhouse on the ledge, by FTF Design Studio, is modeled after one of its preceding award-winning design endeavors. Chin says, "We believed it would be cute if birds reside like our customers do."
Rikki Snyder
Rikki Snyder
Living Room
Design group: Barbara Ostrom Associates (this photograph and preceding)
This elegant gold and white escape is a far cry from the home fitness center with mirrored ceiling and walls that it once was. "When we took off it, pitch globs were over. They were extremely thick and may be sanded off. The entire room looked like a dalmation," Ostrom says.
She hid the ceiling's unsightly tar with an 8- by 8-foot plywood square, then framed it using moldings and additional faux-gold Venetian finish. Then, employing the fluffy white angora goat hair seat shown as inspiration, she wrapped in antique gold foliage Louis XVI armchairs, Matisse-inspired art, sisal flooring along with a zebra-skin carpeting.
Paintings: Spanierman Modern Gallery; white porcelain lamps: Christopher Spitzmiller
Rikki Snyder
Living Room
Design group: Felicia Zwebner Design
Inspired by the idea of world-class luxury travel, Zwebner made the fireplace a showstopping layout component. "The challenge was that I had to find one that was just 4 inches deep, since I had to frame a wall out to mask all of the wires and pipes that were once part of the laundry room," says Stark. She found one at Modern Flames, then continued layering on tasteful finishes using Stark wall coverings — supposed to symbolize the charm of pearls — and floor-to-ceiling marble from Artistic Tile.
Wall coverings, fabric, carpeting: Stark; furniture: FZ Collection; light: Porta Romana
Rikki Snyder
Rikki Snyder
Kitchen
Design group: Christopher Peacock
rather than choosing a sleek white kitchen, designer Peacock was inspired by the Arts and Crafts movement and decided to place his own contemporary spin on it. He used quarter-sawn oak and stained it a black-brown rather than a timeless amber stain; the nickel hardware is reminiscent of a luggage strap handle.
Countertops: Caesarstone; Appliances: KitchenAid
Rikki Snyder
Rikki Snyder
Receiving Lounge
Design group: Robert Brown Interior Design
Meant for a study in contrasts, this intimate getting sofa is wrapped in a luxurious python-print linen from Lee Jofa, with rich walnut floor. The Legislation club chair from David Latesta is a contemporary interpretation of a bergère; it's coated in Kravet cotton velvet and surrounded by understated antiques.
Floors: Burchette & Burchette; art: Spanierman Modern and Duane and BK Antiques; Italian commode, ebony klismos chairs, folding display: Lee Calicchio

See additional pictures of the showcase