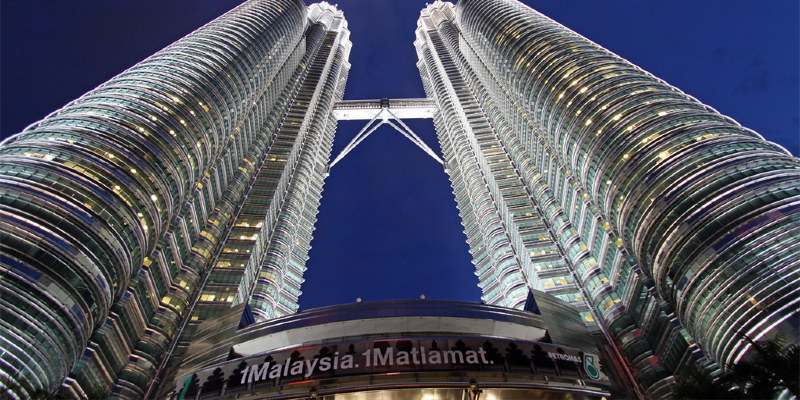 Two Dwellings Keep Things All in the Family
Two years after meeting as acquaintances in southeast Portland, Oregon, Sam and Stephanie Dyer jumped directly into their first job together: remodeling a 1911 bungalow. The house was in severe disrepair, with black mold, little pests, stained carpeting and lead paint. Mixing Stephanie's interior design background with Sam's knack for carpentry, the couple looked beyond the issues and turned the darkened space (nicknamed"Tiny") to a lively abode filled with repurposed and sterile materials, Craigslist finds and locally accessible accessories.
Following their son, Mead, was born, both sets of grandparents longed for longer time in Portland with their grandson, but the Dyers' little house was not perfect for lengthy visits. Sam and Stephanie thought about buying a condominium that they could rent out if relatives weren't using it, but Sam's dad, Chris Dyer, came up with idea of replacing the home's forlorn stand-alone garage at the back of the lot with a new living space.The cost of construction, completed by Harding Construction, was significantly less than the purchase price of a condominium, along with the collaborative process caused a custom guest cottage that offers both closeness and privacy.
at a Glance
Who lives here: Sam and Stephanie Dyer and 2-year-old son Mead
Location: Mississippi neighborhood of Portland, Oregon
Size: 1,075 square feet and 342-square-foot guest cabin
Louise Lakier
The two-story guest cottage, nicknamed"Tinier," combines the conveniences and compact appearance of a modern condominium with the historic charm of the larger main property. It also feels much grander than its 342 square feet would suggest, with tall ceilings, light endings and a lot of natural light that makes the illusion of distance.
In regards to an efficient floor plan, no room was overlooked; for example, pullout drawers below the breakfast nook bench offer storage.
Louise Lakier
The Dyers also created innovative ways to unite uses. The custom-built nook acts as a dining area and workspace throughout the day, then…
Louise Lakier
… transforms to a full size bed at nighttime.
Stephanie designed the textured matte white tile used around the fireplace and as a backsplash for the Topo Collection for Clayhaus Ceramics. The floor tile is also her layout. It's a hydraulic-pressed ceramic tile that will be accessible from her new business enterprise, Archipelago Tile, starting in 2013. It's one of six designs and aptly named Basketweave, in Amber/Sky.
Upholstery fabric: Fabricut, Custom Design Workroom in Bend, Oregon
Louise Lakier
The watercolor painting over the fireplace mantel depicts Sam's childhood house in Wisconsin and is a reminder that his late father's soul lives on. Chris passed away unexpectedly before the project's completion. In his last visit, he laid the flooring in the bedroom, coated all of the doors and set up the stair trim.
"While he never had an opportunity to remain in our finished cottage, we all think he would have been pleased and would have felt at home," Stephanie says.
Louise Lakier
Douglas fir is a unifying element throughout the house. The kitchen cabinetry and countertops were constructed by On the Level Custom Cabinetry.
Double bowl sink: Ikea
Louise Lakier
Sun streaming through a window onto the landing illuminates the Douglas fir treads and the three-dimensional tile patterns onto the risers. Stephanie put in the tile and in the bathroom.
Tile: Topo Collection for Clayhaus Ceramics
Louise Lakier
A 2-foot bump-out on the face of the cottage was put to good use. Upstairs, the mattress nestles to the alcove beside the windows. Downstairs, the breakfast nook does exactly the same.
The custom made mattress has pullout drawers under it for storage. The bed and the cabinetry were constructed by Harding Construction, whereas Chris and Sam worked together to set up the timber flooring and interior trimming.
Louise Lakier
Wall sconces out of Rejuvenation and drifting bedside shelving from Ikea save floor area from the little room.
Bathroom tile: Contract Furnishings Mart; paint: Elegant, Benjamin Moore
Louise Lakier
Tile beams the brick walkway that contributes to the cabin's front door. The couple painted the exterior with help from Sam's mother.
Paint colours (all from Benjamin Moore): Barista (siding and trim), Mississippi Mud (trimming ), Antique Bronze (window sashes and doors)
Louise Lakier
The main house, a 1911 bungalow, has undergone massive renovations also. "We can't actually say we fell in love with our property, except I liked the idea of constructing it to suit our own preferences," Stephanie says. "Eight decades later we have a lot of pride in our achievements and definitely consider it home."
Louise Lakier
The present wood floors were sanded and coated with Osmo flooring wax. The couch is a secondhand locate and was reupholstered by Raleigh Hills Upholstery.
"I would love to put in a few vintage modern classics . I would also like to incorporate some of my custom fabric into some accessories, like ottoman poufs and drapery," says Stephanie.
Louise Lakier
These stacked corner plant holders were purchased from a favorite Portland nursery, Pistils Nursery. The cuckoo clock is a Craigslist locate, labeled as being out of East Germany.
Accent wall paint: Moroccan Spice, Benjamin Moore
Louise Lakier
Stephanie made the woven wall within this side entrance area with wood shims, then glued it in place and painted it the same colour as the exterior doors and window sashes.
The light fixture is a cluster of vulnerable chrome-dipped bulbs hung with cloth cord and secured to the ceiling with sterile decorative escutcheons.
Lighting parts, such as the bulbs: Sunlan; escutcheons: Hippo Hardware
Louise Lakier
The chandelier, spray painted red-orange (Paprika from Rust-Oleum), is a bright spot of colour that plays the cool tones of the bedroom. Stephanie plans to bring a custom upholstered headboard.
Wall paint: Providence Blue, Benjamin Moore; ceiling paint; Ambassador Sterling, Ralph Lauren
Louise Lakier
"The kitchen is my favorite place in the house," Stephanie says. "It had been one of the drawing variables in buying the house and one of the last projects to be finished, so to see it finished with its original cabinetry (albeit reconfigured) is so gratifying."
Shifting the layout was not without its difficulties, however. "It was a massive battle to install the cooktop and oven correctly, therefore overcoming that obstacle makes the victory all the more sweet," she adds. The couple has included other personalized touches, like the kitchen table that they made out of an Ikea butcher block countertop and hairpin legs.
The space beyond the kitchen was Mead's room initially; today it is a mudroom. Cork tile flooring are a durable and practical selection for this area. Stacked filing cabinets with slide-away doorways, once in Stephanie's grandfather's workplace, have discovered new life here as a display cabinet.
Louise Lakier
The majority of the kitchen cabinets were uninstalled, dipped to remove old paint and paint. The lower cupboards were raised to 36 inches; the upper cabinets were raised also to allow for an 18-inch backsplash.
The grey hutch is a Craigslist locate, refitted with a new countertop and painted to match the doors. The extra-long kitchen sink was salvaged from Rejuvenation and re-enameled.
Louise Lakier
The pub wall is finished with timber that was salvaged while the basement walls were demolished. The shelving niches are made from scrap 2-by-6s, while the mirror backing over each floating shelf was taken out of the toilet before that space was remodeled.
Louise Lakier
"I can't live without mybathtub," Stephanie says. She painted the claw-foot tub dark grey to match the inside doors and window sashes of the newly remodeled bath. The tile was a wedding gift from a friend.
Hex tile: Daltile; tub, sink: Rejuvenation
Louise Lakier
The fenced-in yard between the 2 dwellings is a grassy area flanked by planting beds, ideal for playtime or shared meals. Outside the fence, the neighborhood is equally inviting.
"What I love most about our neighborhood is that we all know our neighbors and will walk to fantastic restaurants and shops," says Stephanie. "There's great grocery stores near, parks, pretty much everything you need on a daily basis. We seldom eat outside of a 2-mile radius"
Table, chairs, umbrella: Ikea

Louise Lakier
Stephanie, shown here, has a background in historic preservation and recovery, and respects the history of her property. "Among my most important tenets in layout is respect for circumstance. I think living in a distance of the past joins us with our origins on a subliminal level."
She adds,"Our house was constructed in 1911, the year my grandma was born. While it was not a time that I have a memory ofhistory adds spirit to spaces, and my approach was to maintain all fixed elements in a construction cohesive and also to have fun with furnishings and accessories to reflect my character."
Perhaps you have ever found a creative way to add more living room? Inform us about it below!