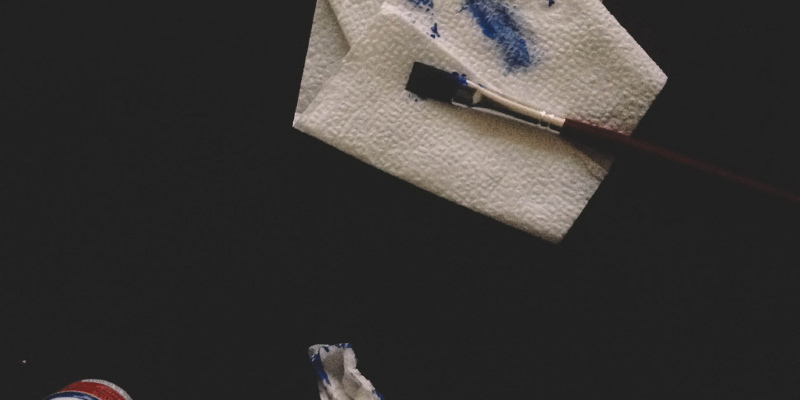 How to Curate Kids' Artwork
As anybody who has children will tell you, their busy little hands may produce enough crayon sketches and fingerpaint frescoes in a single day to pay your fridge twice over. Instead of running to the store for more magnets or squeezing their creations into a shoebox, why not give children's art the same pride of place as a bona fide masterpiece?
The trick, as with any group of art, is to arrange it in a means that shows off each piece to best advantage yet adds up to a pleasing, logical whole. Try to curating your Picasso efforts, these eight strategies.
Shoshana Gosselin
Framed in equal white mats with ID tags in the base and organized together a neutral wall, these scribbled sketches achieve gallery status. The cohesive framework and dangling treatments, plus the similarity of the functions, creates the feel of a triptych.
Ninainvorm
Sometimes the opposite route makes the most sense: displaying paintings, sketches and photographs on a gallery wall, without a common thread except that you love them. This is a great strategy for combining kids' art into a group of mature functions, which boosts its presence and attracts down the collection to earth.
Emily A. Clark
This little trio of glowing functions elevates a simple tub and infuses it with a warm, comfy character. Unframed canvases are relatively cheap, so buy a few, select a selection of paint colours that match your design scheme and let your children go to city (or join in the fun yourself). When you are finished, you'll have a smattering of art that naturally goes together.
Knapp Interiors, Inc..
Crowned with mini masterpieces, this breakfast corner feels like a comfy corner bistro. Notice the careful attention to detail — the cohesive white frames reflect the area's pale tones, although the colorful art echoes the brightly colored patterned tabletop. The result is complicated yet not at all stuffy.
Stacy Jacobi
Instead of family photographs or portraits, consider lining a stairwell or a corridor with children' paintings and drawings. Choose a variety of frame sizes and shapes to include energy and keep the group.
Incorporated
Leaving apart the all-blue paint therapy (whoa!) , leaning kids' art along a ledge like this shows off it at a casual, picture way making it simple to rotate frequently. In a space that was bold, also many artworks that were vivid may have overpowered every other. Rather, the smarter ones are balanced with more controlled selections — a great strategy with any group.
Molly McGinness Interior Design
In a similar vein, these functions are clustered along a batter. Bright frames include more punch. Combining them together with vibrant works is effective and eye catching in a neutral setting.
Emily A. Clark
The mudroom is the initial stage of entry for a lot of children, therefore mount their precious art where they can see it right away. Choosing a variety of frames in a single color, though varying their visual weight, ties the potpourri of pieces together.
Get more ideas for entertaining and colorful kids' spaces